Magi of Rulari
Book 3: The Paladin – Out Now!
Outlawed Colonies
Release Dates
BOOK TITLE SERIES # RELEASE DATE
Game Theory (Arcadia) 1 6/30/22
Heirs of Avalon (Barsoom) 2 11/30/22
Apex Predator (Lemuria) 3 12/20/22
Babalyon Shattered (Shangri-La) 4 3/31/23
Cloned Ambition (Halcyon) 5 7/30/23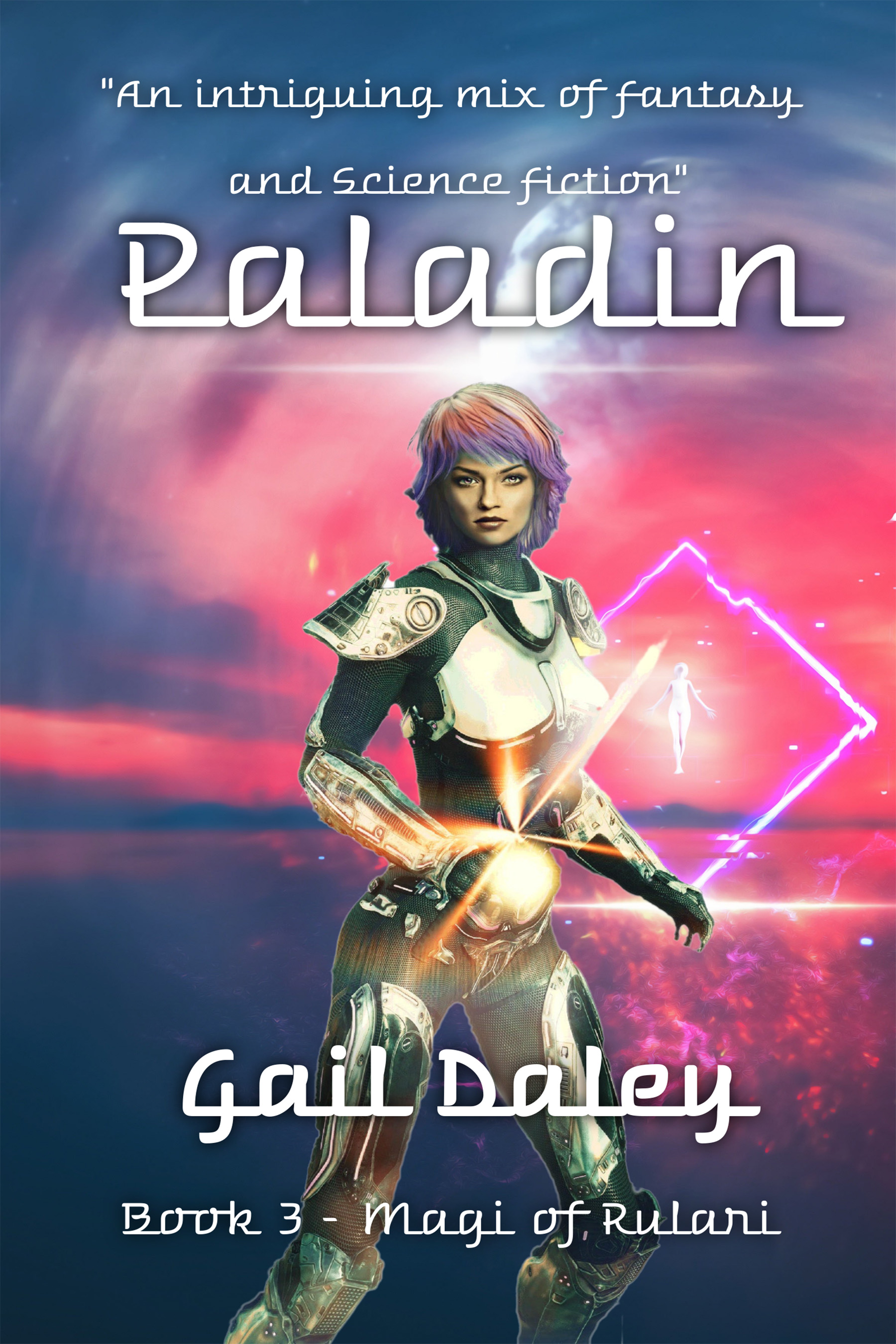 PALADIN IS NOW IN BOOKSTORES!
What happens when two highly technological civilizations bring their Artificial Intelligences to a planet where Magic works, and the A.I.s learn to use it?
Terrans and Sekhmet fled from their war-torn worlds and traveled through a portal to find refuge on the planet Rulari, where magic rules and men and women will live or die by the sword.
"An intriguing mixture of Fantasy and Science Fiction."
Cadence survived the massacre of her parents and got her teenage sisters out alive. But now it was up to her to bring their murderer to justice .
Teenage human and Sekhmet boys and girls were vanishing overnight from their homes and each side blamed the other for the disappearances. Duty demands Cadence find and rescue them, keep her own sisters safe, and bring to justice the blood traitor who killed her parents. Harmony, the A.I. who should have helped her has fallen victim to spell locking her out of the Ley lines. So Cadence has only herself, her 13-year-old sisters, and maybe Drake Owen Mabinogion. She knew Owen was more powerful than he let on, but he was here to search for a Jacite spy. Could she convince him to help her find and rescue the missing teens, regain her inheritance, and bring her uncle to justice?
The Clone Initiative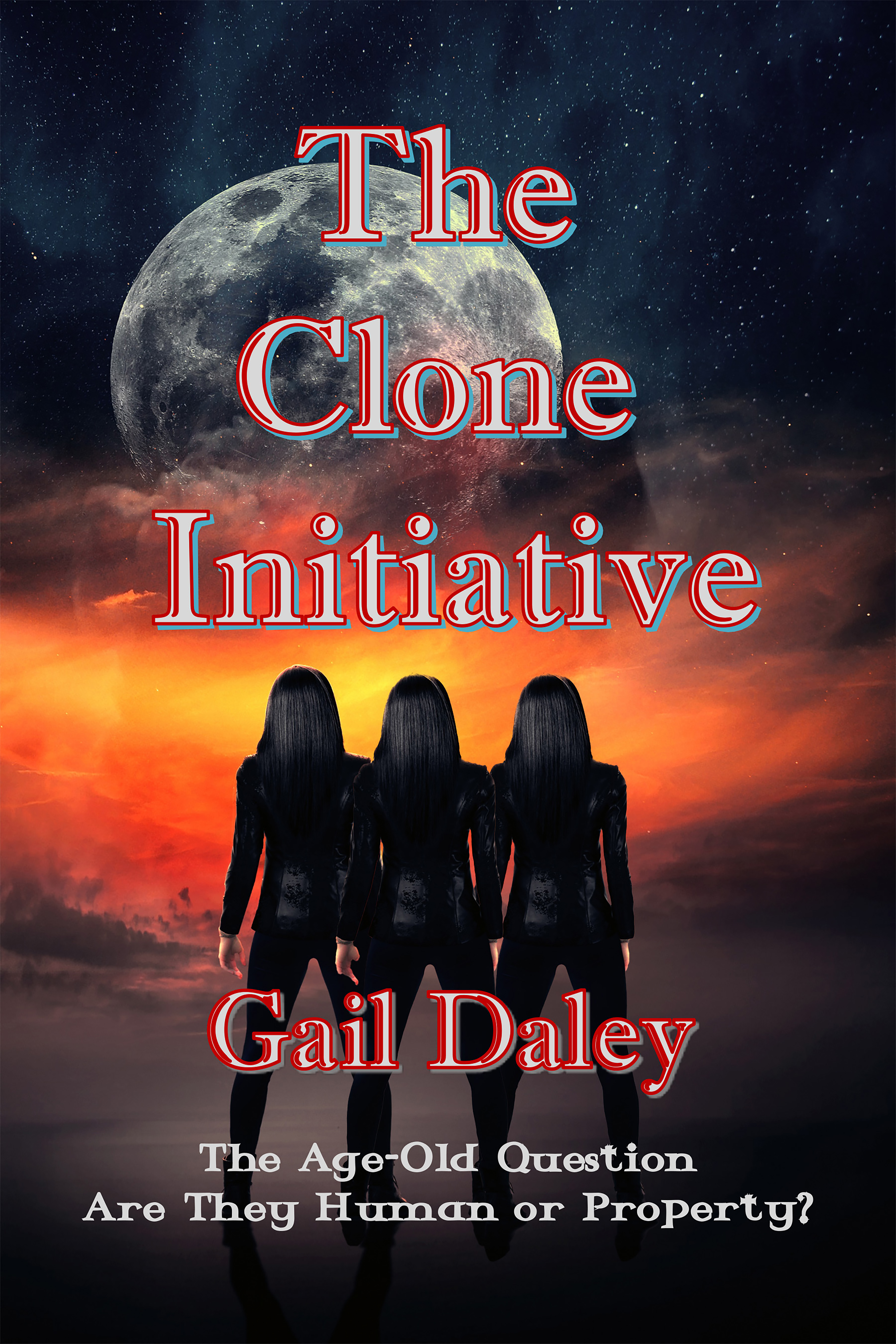 "A fast-paced Sci-Fi thriller of adventure, mystery and romance in a post-apocalyptic dystopian society."
Are Clones Human or Property? Do you believe there are disposable people?
Is a clone the property of the creator, or are they simply artificially created humans? Tally is one of three identical triplets. Are Tally and her sisters artificial beings? Clones created in a lab but raised as human girls? She had always been told they are human, but are they? She needs to know Now, because the battle over the humanity of artificially created people is heating up.
Tally, Tash and Tam are caught in the middle of the battle; a clone manufacturing company is attempting to claim them as their property. Escaped Clones are attacking isolated farms and houses, and the state legislature is considering a law to make everyone submit to a DNA scan to screen for Cloning markers.
When she rescues 6 cloned babies after a massacre, Tally must decide what she believes about what makes a person human.
e-book Learn More: https://books2read.com/u/49Nyrp paperback