Game Theory - Book 1
Order E-Book: Learn More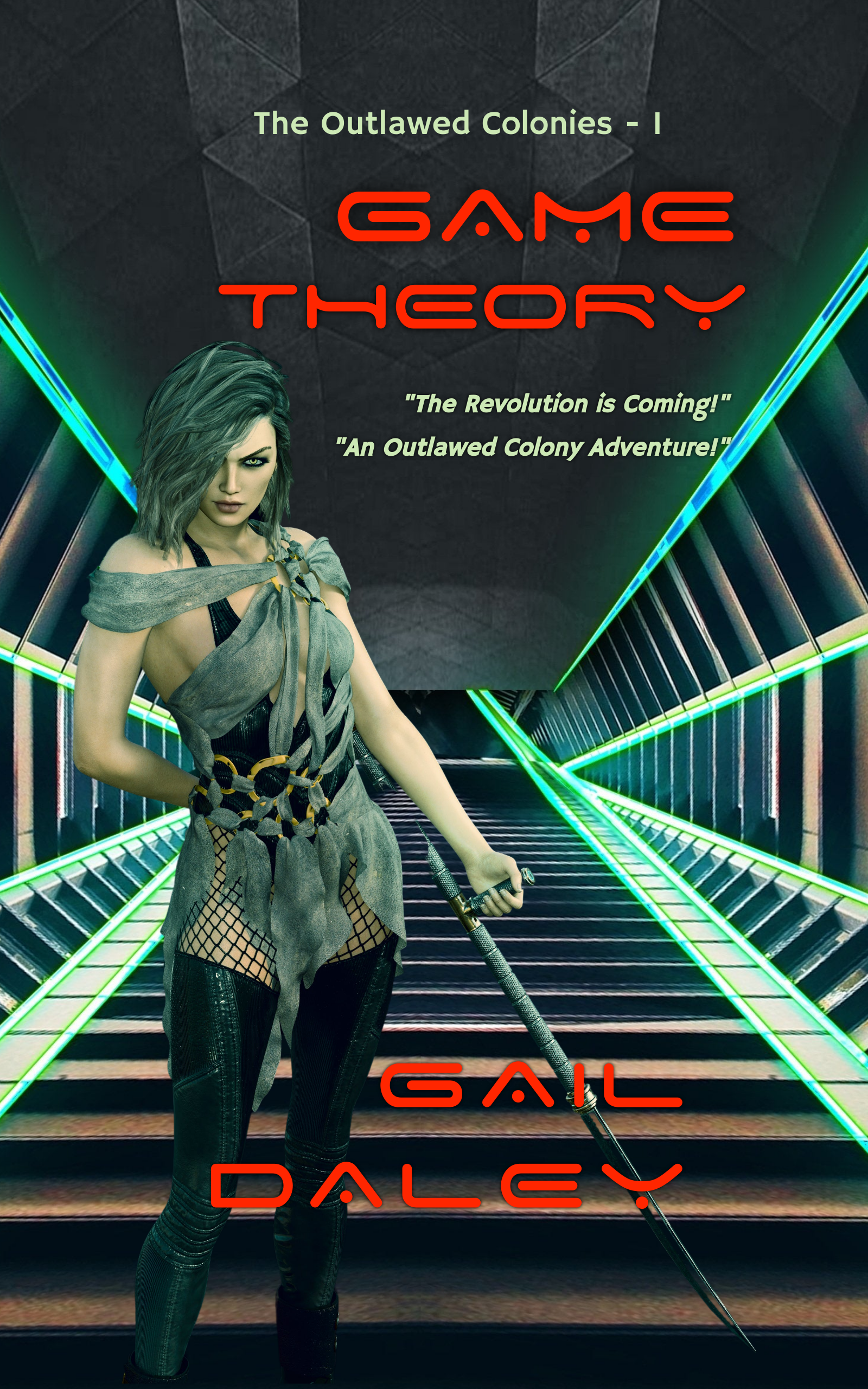 "The Revolution is Coming!"
"An Outlawed Colony Thriller!"
Newlyweds on a distant colony are thrust into a mutiny. Can Mathias and Ivette stop a colony uprising and still keep their newly adopted children safe?
Mathias and Ivette were sent to earth to learn about Portal Technology. When they brought back the codes to reach the other outlawed colonies, their bosses were ecstatic. Now Arcadia could develop trade directly with other Outlawed Colonies instead of using the dangerous Portal on Earth and risking exposure to Earth's Draconian Governments and Industrial Giants.

While their families were glad they had returned, a few members weren't elated to learn the pair had adopted seven cloned toddlers. Not all the colonists are happy with Arcadia's status quo either, and a rebellion is brewing. Mathias is horrified to discover his older brother is in league with the rebels. Does he betray his brother to save his family and his colony?
The rebels are furious when Mathias and Ivette move into the house she inherited from her grandmother. They have other plans for Ivette's property, and having her, Mathias, and their new family move in isn't part of those plans. When their home is invaded by the rebel army, Mathias and Ivette must not only protect their new children but defeat the conspirator's as well.
Heirs of Avalon - Book 2
Pre-Order now for delivery on Sept 30, 2022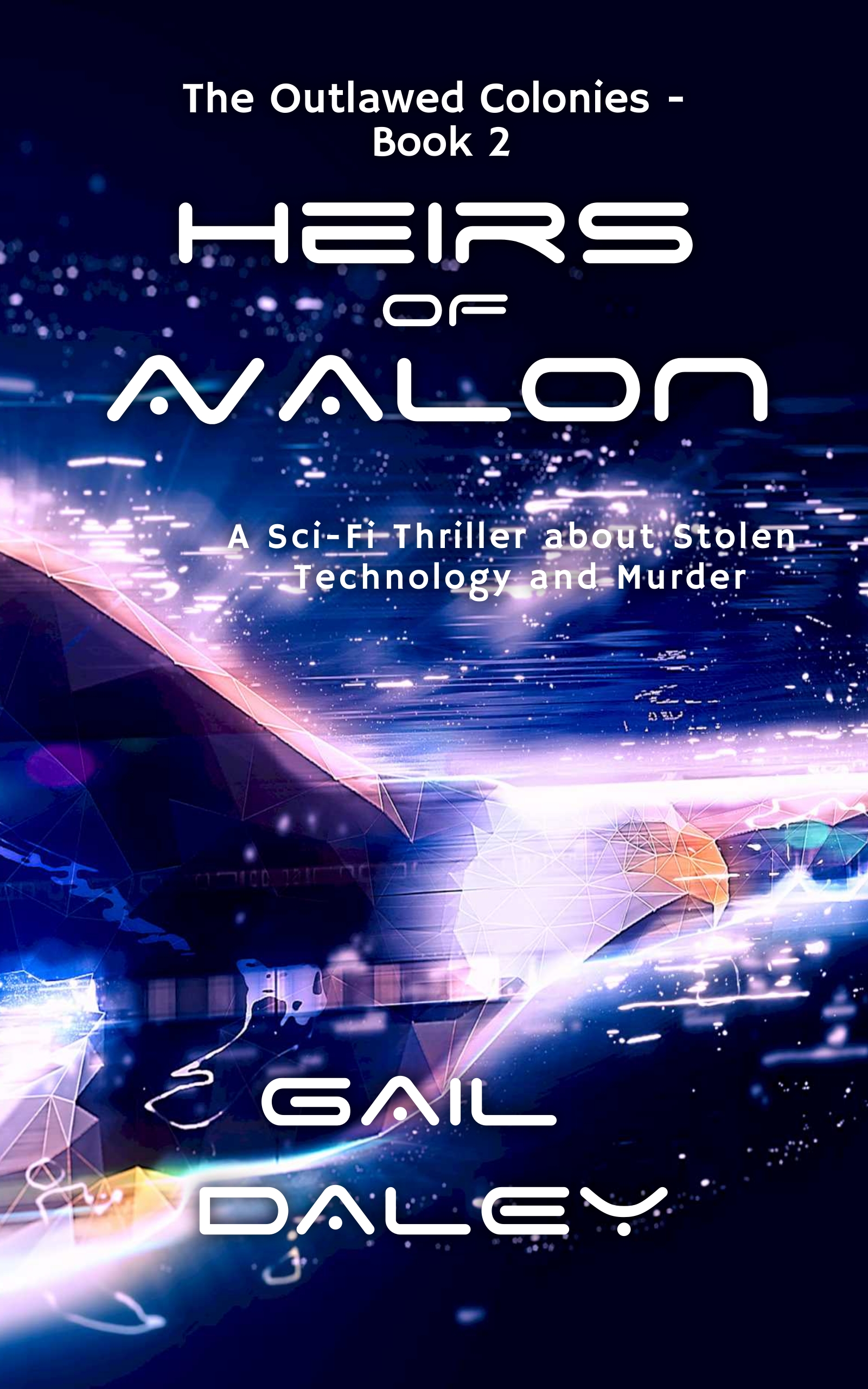 Stolen Technology sparks a Murder
A Futuristic Science Fiction Thriller
The theft Top Secret technology is the catalyst for a lab tech's murder and plunges two couples into a web of criminal activity
Returning home to Barsoom after a successful mission to earth, Randal brings an unexpected dividend with him: A data crystal with the formula for finding earth-type planets. When the data crystal is stolen and a lab tech murdered during the break-in, his father and his fiancée's father come under suspicion. It's up to him, his fiancée Judith, and some new friends to clear their fathers of murder and find and retrieve the stolen crystal before it falls into the wrong hands.
*The name Barsoom which is used as the name of a colony in these books, BARSOOM(R) is a registered trademark of Edgar Rice Burroughs, Inc. And Used by Permission.
Apex Predator - Book 3
Pre-Order Now for release on Nov 20, 2022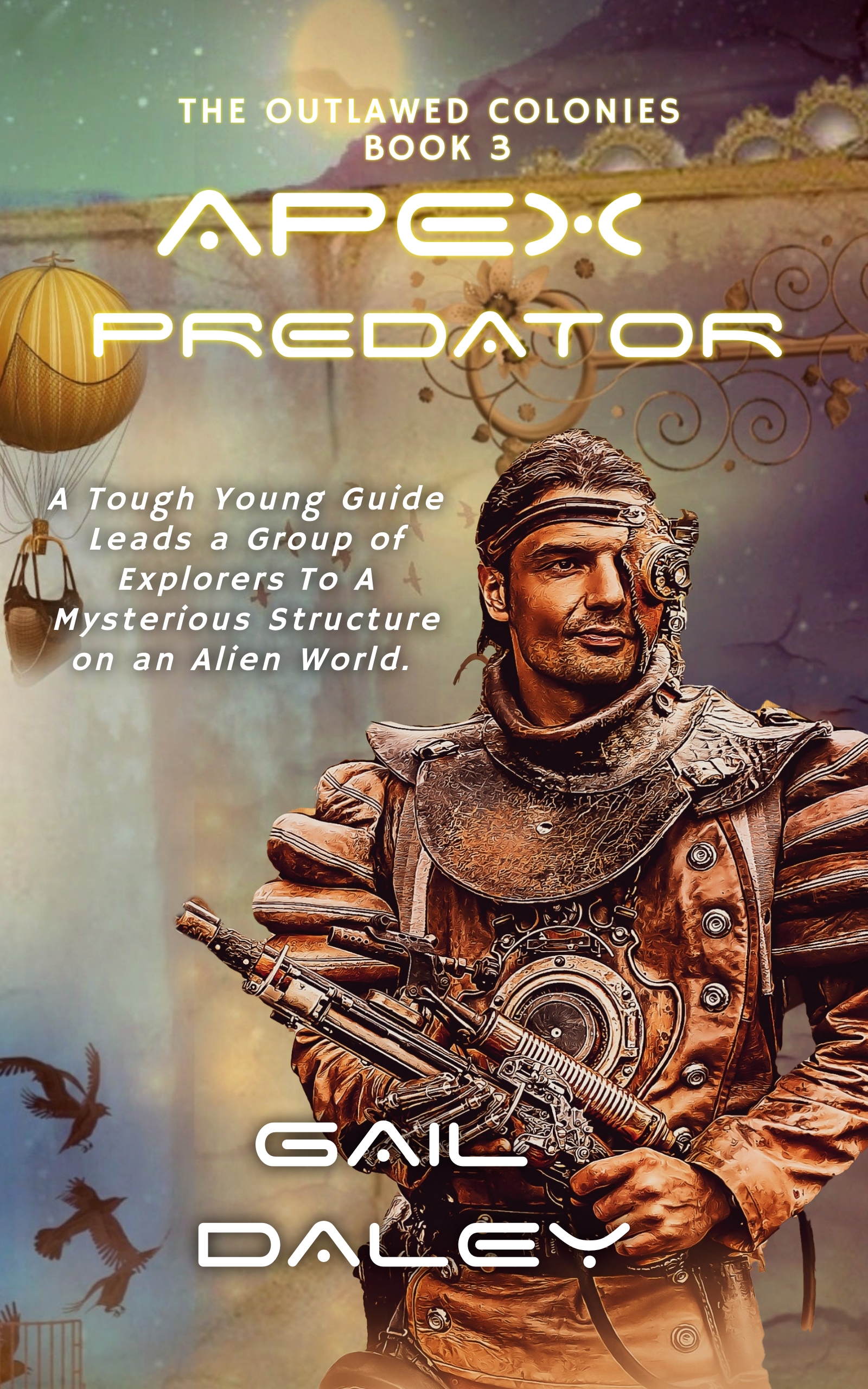 A Tough Young Guide Leads A Group Of Explorers To A Mysterious Structure On An Alien World.
The first world discovered by the Laughing Mountain Scientists was a doozy. A fitting match for Homo Sapiens—the deadliest predator of all time—maybe.
If the native animals here don't get you, the plants just might.
Life is hard on the outlawed colony of Lemuria. Some days it's a struggle just to stay alive. The plants and animals are huge--and deadly. Homo Sapiens are apex predators, but they may have just met their match .
Zach Tylor is young, tough, and broke. He needs the money, so despite his better judgement, he agrees to guide a group of researchers to a mysterious structure of unknown origin. During the trek, he uncovers a dangerous conspiracy that threatens not only his home planet, but all the Outlawed Colonies.


Outlawed Colonies
Release Dates
BOOK TITLE SERIES # RELEASE DATE
Game Theory (Arcadia) 1 6/30/22
Heirs of Avalon (Barsoom) 2 09/30/22
Apex Predator (Lemuria) 3 11/20/22
Babalyon Shattered (Shangri-La) 4 3/31/23
Cloned Ambition (Halcyon) 5 7/30/23