The Modern Artist's Handbook
The Modern Artist Handbook was first introduced as a series of pamphlets covering many topics about how to function as an artist in today's ever-changing world. Most of the things covered here were already published on The Practical Artist's Blog. It is a series of non-fiction pamphlets, based primarily on my experiences as a struggling artist and my business background. I hope you find it helpful and that reading it prevents you from making my mistakes
Disclaimer: The information in these booklets and worksheets is for general information purposes only; it is not intended to be tax or legal advice. Each situation is specific; consult your CPA, insurance agent or attorney to discuss your specific requirements or questions.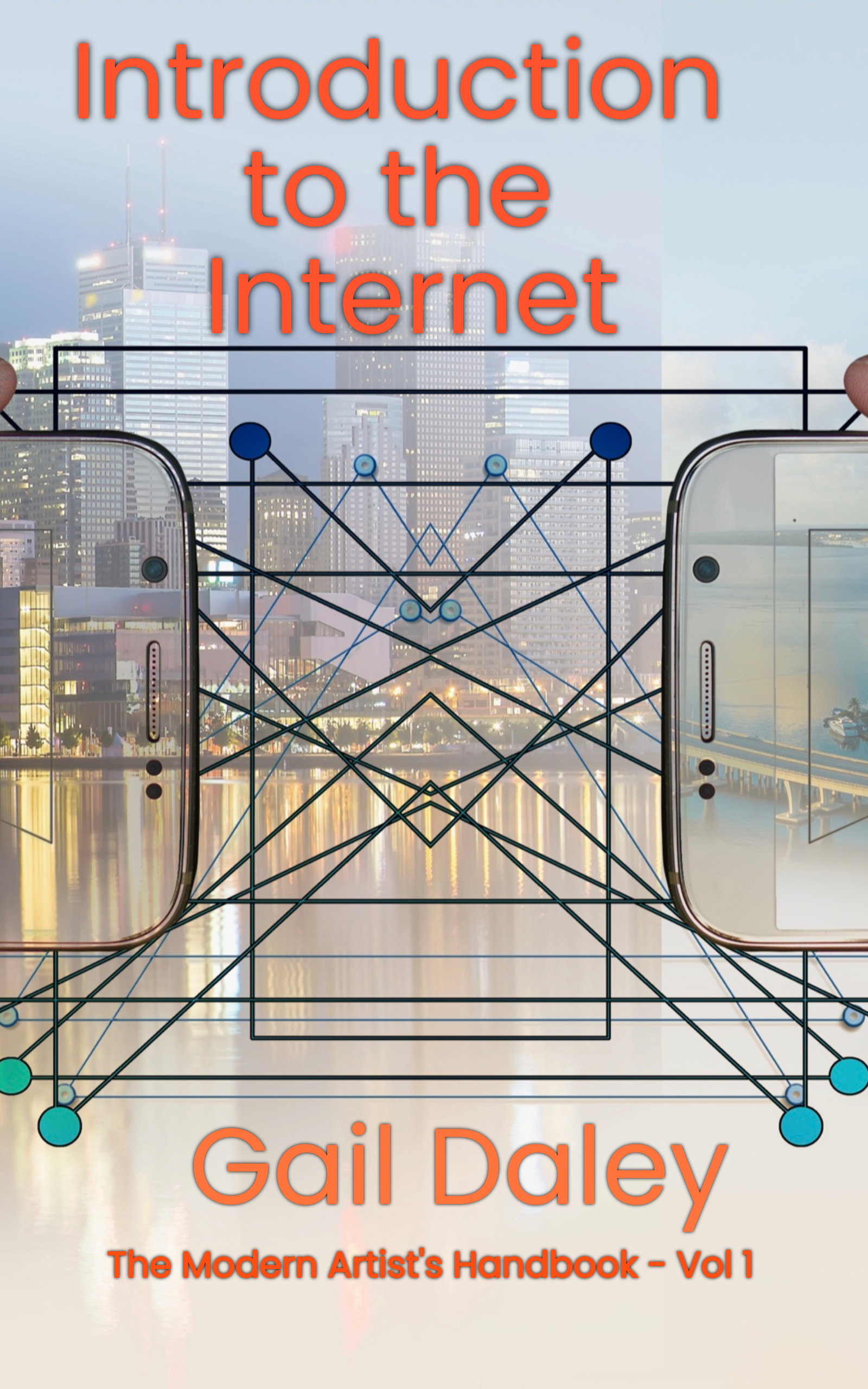 The Modern Artist's Handbook Vol 1 A Traditional Artist In The Internet Age,
Is an introduction to the internet for artistsjust starting out or just beginning to take their first steps into the internet. It gives a brief overview of such topics as internet scams, using social networking sites to market your art, presentation, how do copyright laws affect artists, juried art shows, and answers basic questions such as what is viral marketing, QR codes, digital watermarking, etc. Format is a soft cover pamphlet. Click Here to buy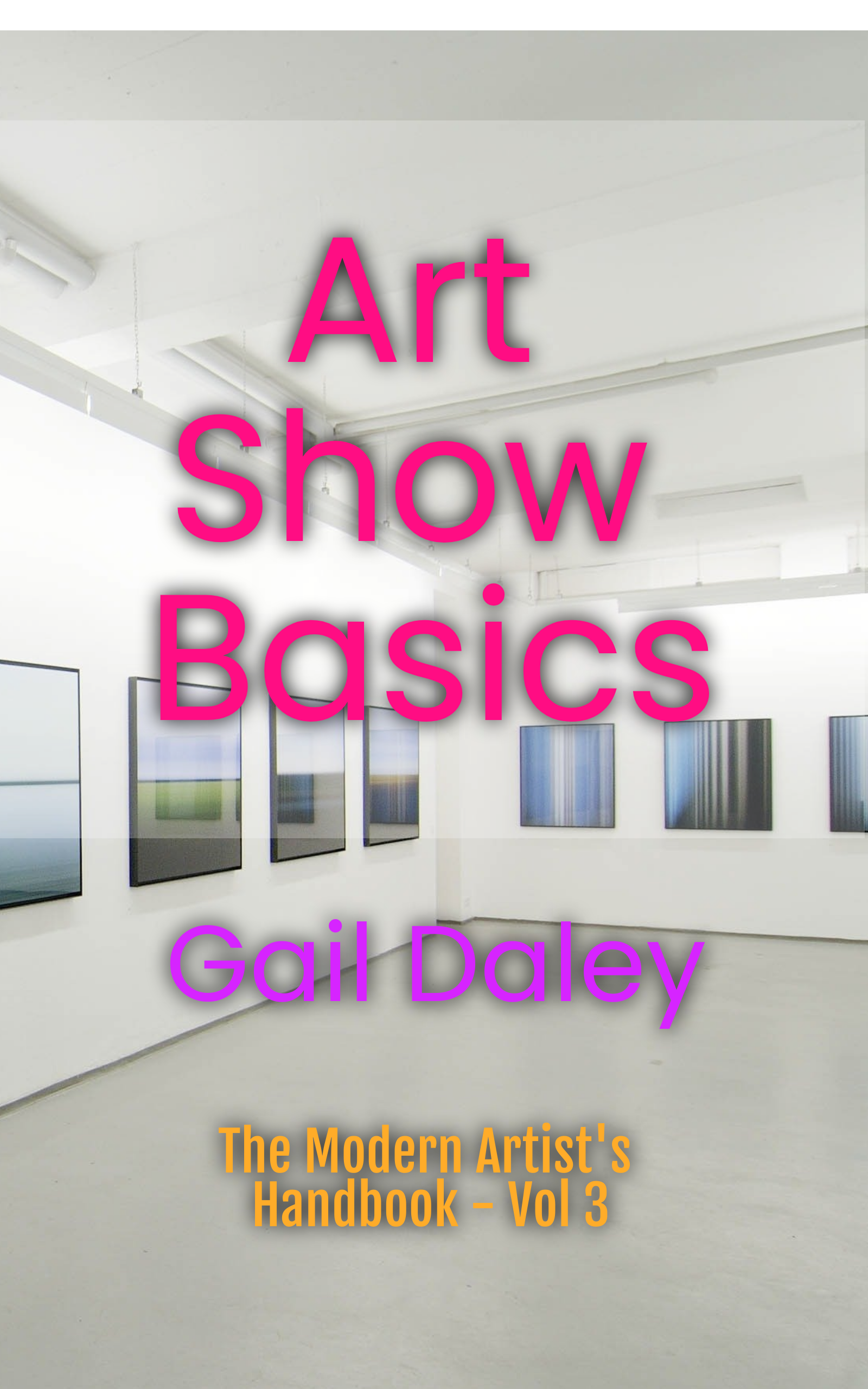 The Modern Artist's Handbook Vol 3 Art Show Basics,is an overview of how to put on a small regional art show or a solo art show. It covers things such as budgeting, selecting a judge and renting a space, advertising, insurance, etc. Sample documents and forms are included.Whether you are organizing a group show, or having a one-man show or exhibit, don't be fooled: there is a lot of work connected with an art show. You must decide where and when you are going to hold the show and how much are you going to spend. If it is a group show, you will need to decide if it is going to be judged or if you are simply putting on an exhibit. If you are doing a solo or one-man show for yourself, then all of these decisions are going to be up to you.
Format is a soft cover pamphlet. Click Here To buy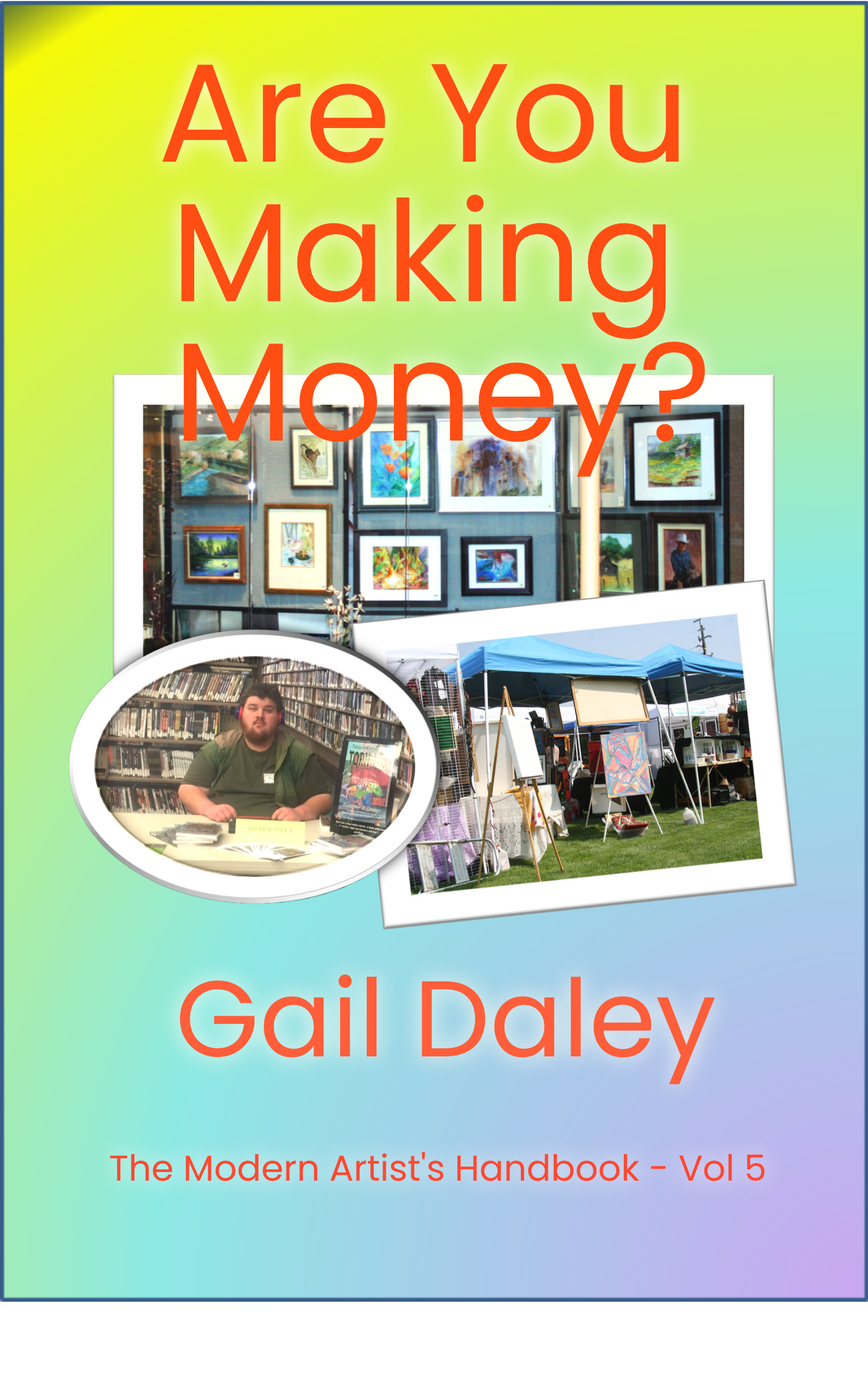 The Modern Artist's Handbook Vol 5 ARE YOU MAKING MONEY YET?,
Tired of arriving at events only to realize you've left some vital item behind? Tired of going out every weekend and not selling enough to cover your expenses?
You are not alone. Learn how to pick better events to attend, how to tell in advance if you'll make money on sales.This pamphlet covers the basics of what to take with you, how to choose a good event, how to know if you are making money, and what pitfalls can be avoided.
Format is a soft cover pamphlet. Click Here to buy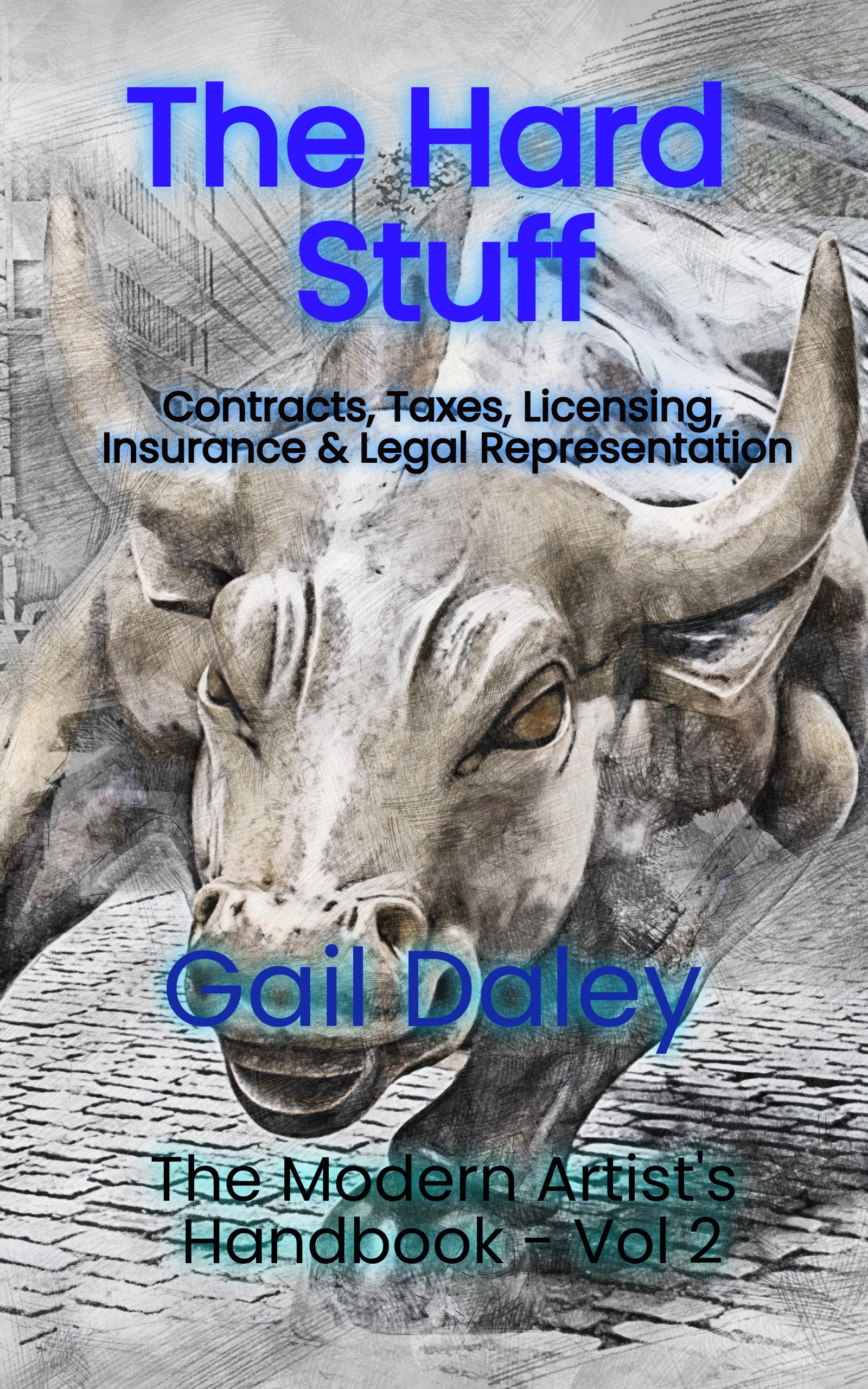 The Modern Artist's Handbook Vol 2 The Hard Stuff, is an introduction to taxes, licenses, insurance and record keeping, Included are sample agreements for art commissions, sales of art, sales of art with installments, etc. and information needed to put on either a one-man show or a group show, along with sample documents to help you operate your art business at a profit.
Format is a soft cover pamphlet. Format is a soft cover pamphlet. Click Here to buy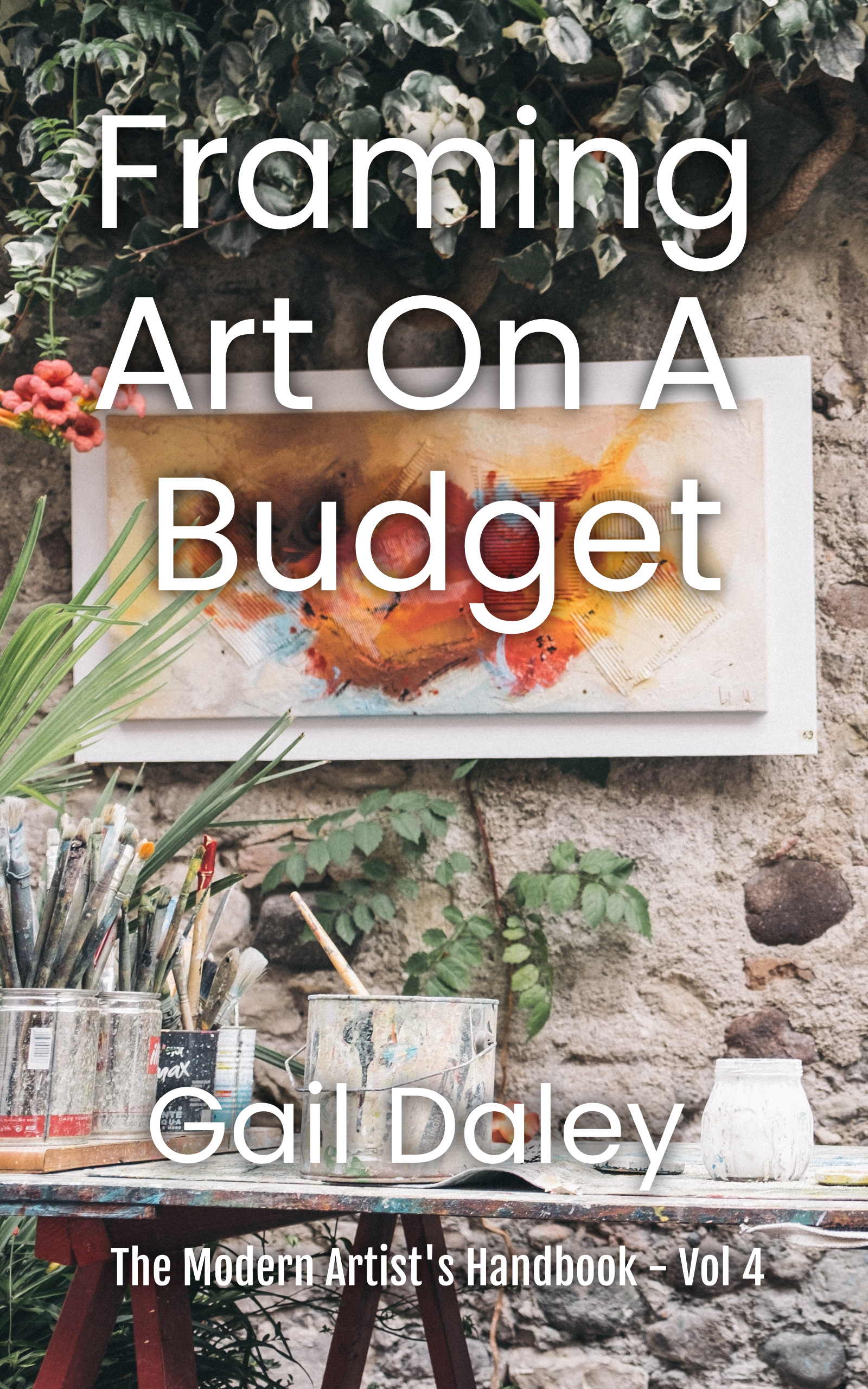 The Modern Artist's Handbook Vol 4 Framing On A Budget,
Have you just come back from taking your art to a professional framer? Suffering from sticker shock?
Yep, a good frame costs money. Sometimes a good frame will cost you more than your asking price for your work! Want to avoid fracturing your budget and still have great looking frames? You aren't alone. Read aboutframing in general and the difference between framing for the home décor market and art shows or galleries.
Want to learn some ways to make your art look good without fracturing your bank account? How and where to find inexpensive new frames or where to find used frames? Learn how to do some basic repairs so a used frame looks as good as a new one? Then this pamphlet is for you!
Format is a soft cover pamphlet. Click Here to Buy
The Modern Artist's Handbook Set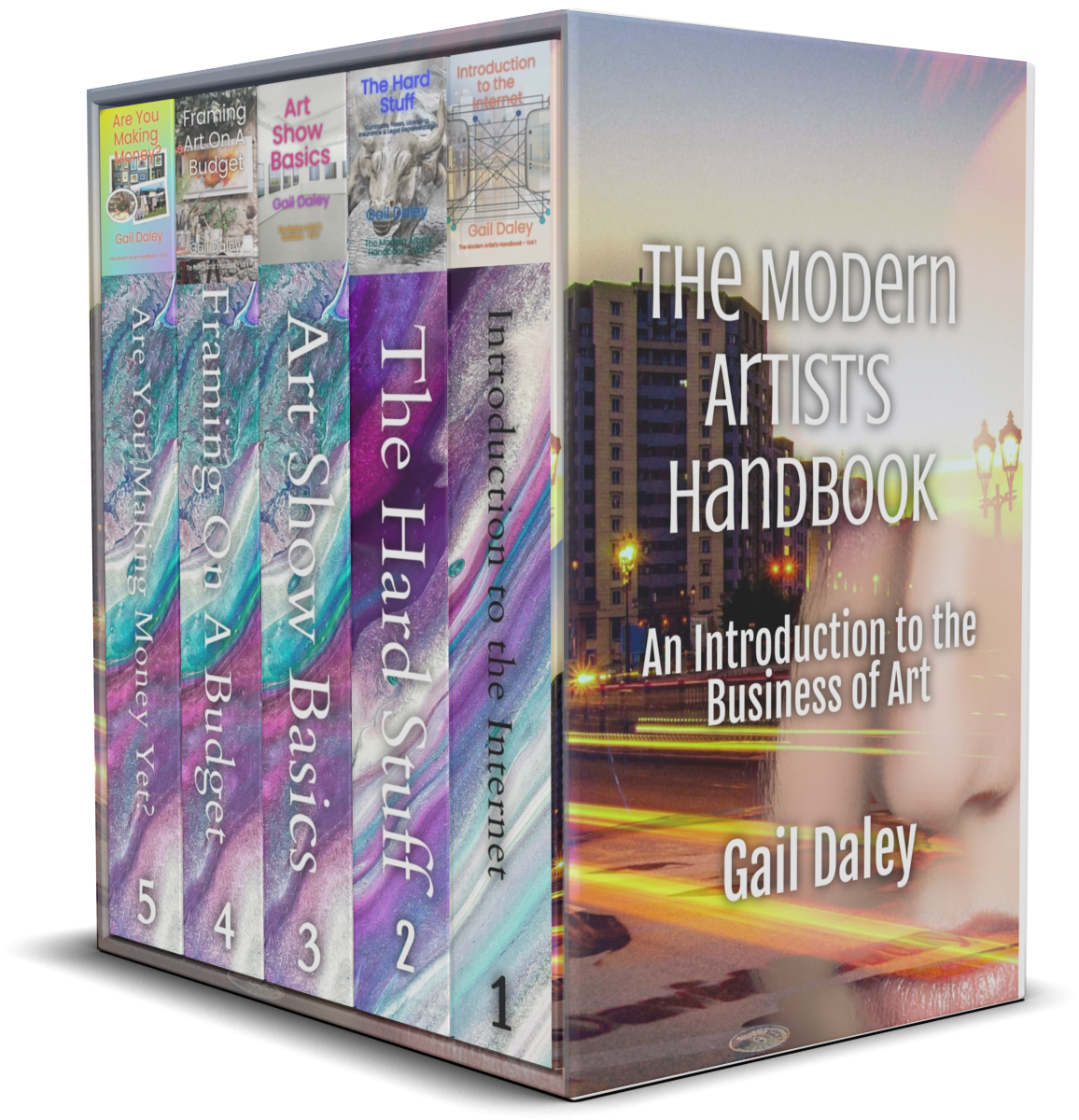 $ 27.16 USD
Get all 5 softcover pamphlets and save 20% off the full price for the set.
Volume 1 - An introduction to the Internet
Volume 2 - The Hard Stuff
Volume 3 - Art Show Basics
Volume 4 - Framing on a Budget
Volume 5 - Are You Making Money?
© Copyright Gail Daley Writer