Promotions - Discounts and Free Books
20% Discount on Soft Cover Copies of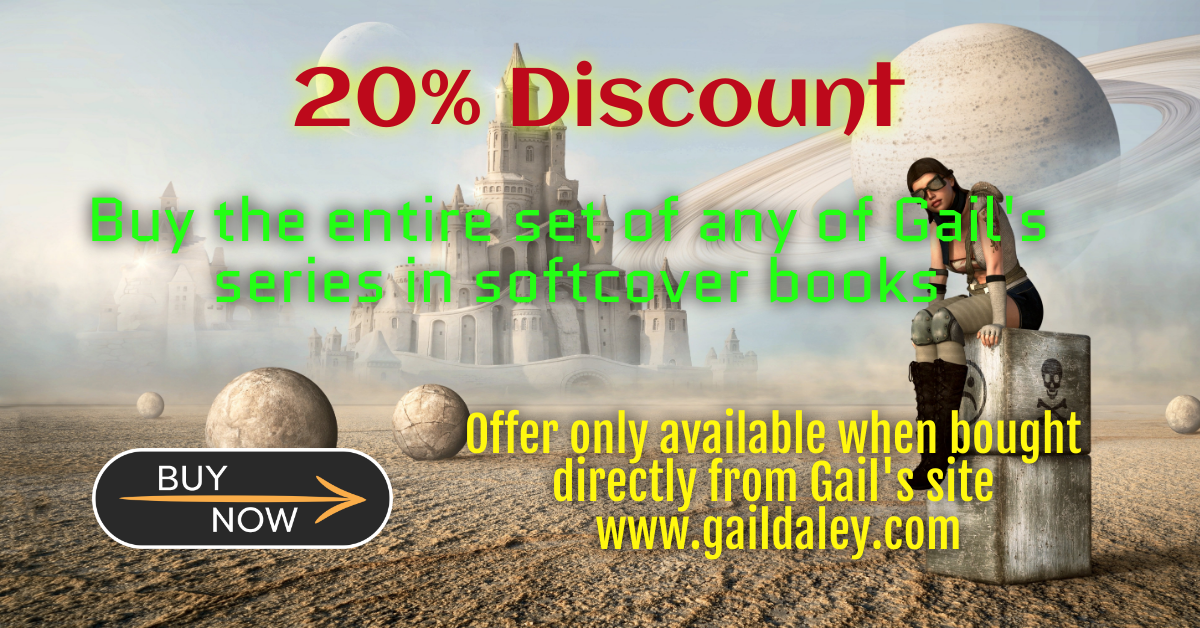 Discount applies to paperback books bought from this site only

Sci-Fi Series Starters
It's Spring and our daydreams turn to--Science Fiction? Expand your mind and plunge your imagination into the future. This is a short Promotion, so don't wait! April 4, through April 12, 2021

Jump Into The Void
Promotion open 4-1 to 4-30, 2021
Science Fiction has been referred to as the literature of imagination. It deals with futuristic science, technology, space travel, time travel, faster than light travel, parallel universes, and extraterrestrial life. These authors have presented a wide variety of subjects and stories. I'm proud to say that 4 of my books from the Forbidden Colony Series are included here.



Sci-Fi / Fantasy
Book Giveaway
May 1 ~ May 31, 2021
Don't miss your chance to get some awesome books at no cost! These best-selling authors have joined together to bring these to you. Happy Reading!