Space Colony
Journals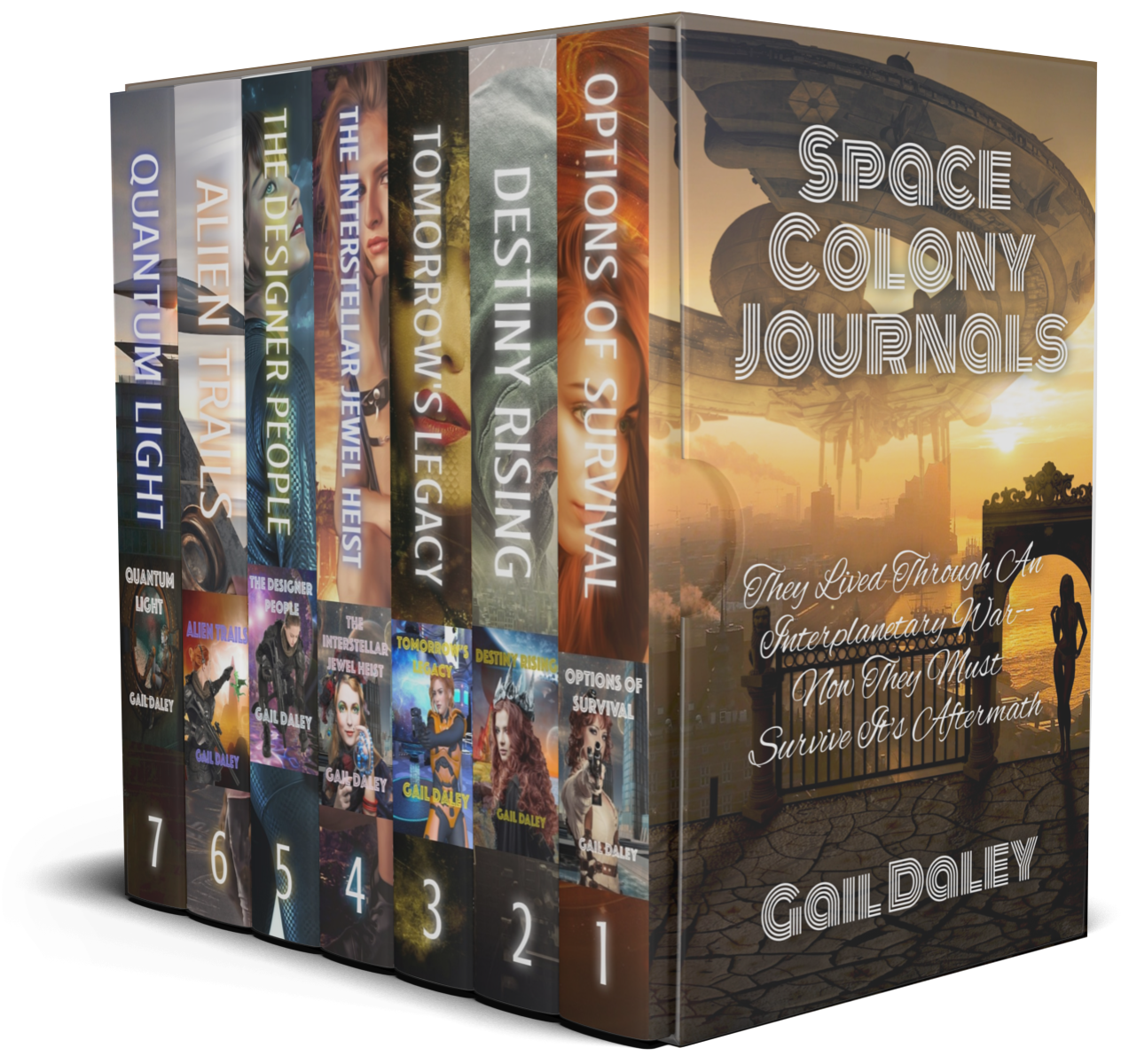 They lived through an interplanetary war; now they must survive the aftermath.
Welcome to the far future. The Space Colony Journals are an epic tale of a family's struggle to survive on a colony in space. These are the courageous women and dangerous men who carve a home on the Alien World of Vensoog
Rulari
Land of Myth & Magic
In flight from their war-torn worlds, humans and the feline Skehmet escape through separate Portals to find refuge on the planet Rulari.
The Magi of Rulari chronicles the on-going saga of two very different societies cut off from their home worlds (Earth and Sekhmet) who must learn to live together on a world where magic works and men and women live or die by the sword.
St. Antoni
The Forbidden Colony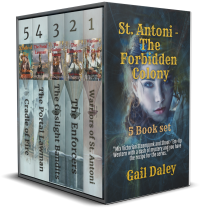 A combination of Victorian Steampunk action and a shoot-'em-up western with a touch of mystery.
The Portal to the world of St. Antoni was illegal. The men and women who reached it were desperate to escape earth. They were thrown on their own resources to survive with no help from earths advanced technology. With grit and determination, they created a civilization as different from the earth they left behind as Mars is from Venus.
The Modern
Artist's Handbook
The Modern Artist pamphlets are non-fiction 'how to' books, created to assist the writer or artist in handling the business aspects of art or writing. They cover topics such as putting on an art show, organizing a book signing, organizing and tracking work, doing your taxes, etc.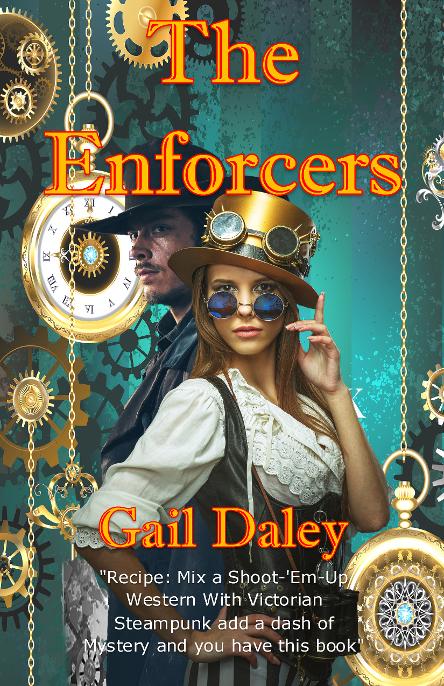 Order Now!
The Enforcers
Book 2 – St. Antoni The Forbidden Colony
A fast-paced Sci-Fi novel of adventure, mystery and romance. A former assassin for hire plays a deadly game of cat and mouse with a serial killer on the Forbidden Colony planet of St. Antoni
Chloe was trained from a young age to be an assassin. Since her move to Junction City, she has been trying hard to reinvent herself as an investigator. But her first case has a huge complication: she finds Samuel Adams, the man she came to question, dead. He has a wicked knife sticking out of his groin. She didn't do it, but given her history, who will believe her? It looks as if her past is about to catch up with her.
Caleb Jones is a man with a violent past. After his family was destroyed in a city state war, he went to work at the only job he knew. As an Enforcer for the Marshals of the Federated City States of St. Antoni, he hunts killers. He came to Junction City looking for a serial killer. Instead he finds Chloe. Is she the killer he's looking for or the woman who can replace everything he lost?
Learn More: https://books2read.com/u/4AKLE0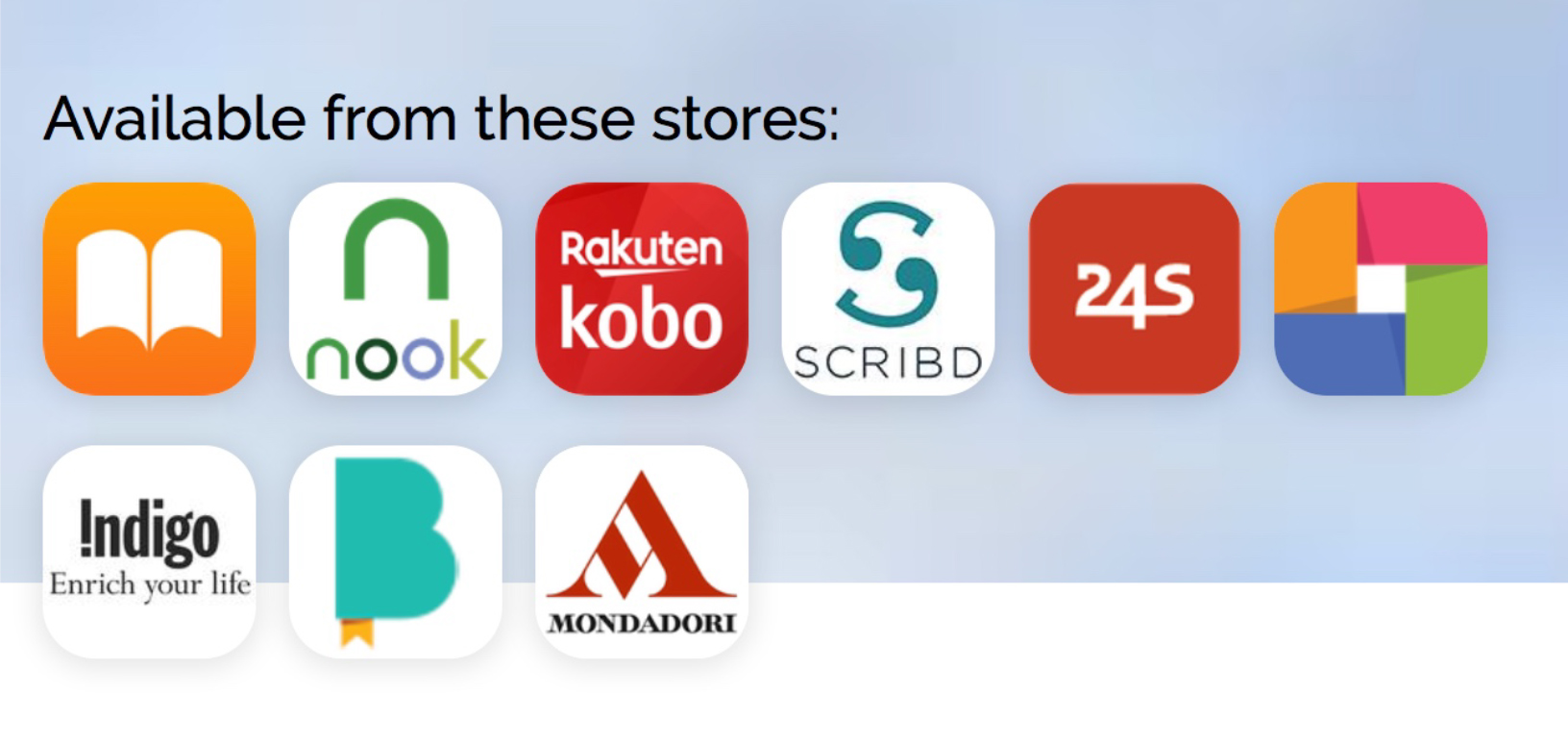 E-Book Available in All e-book formats
Print book available at Amazon $13.99
Or get a signed copy directly from Gail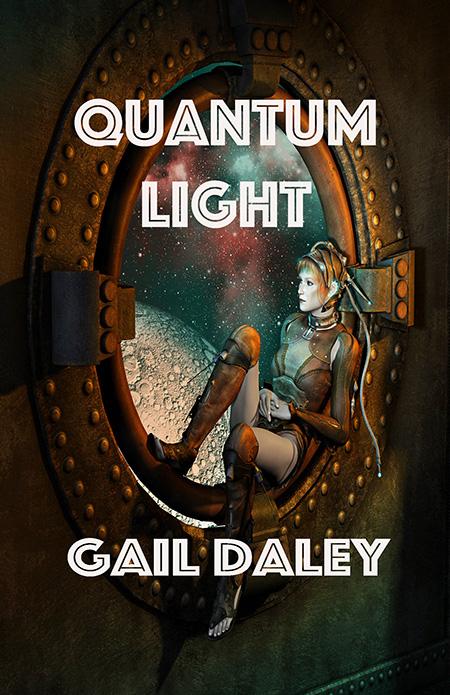 A family of innocent botanists finds themselves thrust into the middle of a drug war on an alien planet.
Rupert and Aire come to the planet Trellya to negotiate the sale of plants Rupert uses in the medicines and cosmetics his company makes. Sesuna came to check up on her family's estates because something is wrong there. Selick came for two reasons: 1) to see Trellya and 2) to meet the birth mother who sold her to the Thieves Guild as an infant. Pelcon is there because he goes everywhere Rupert goes.
Sesuna discovers her family's property has been over-run by the rebels, and some fields have been planted with plants used to create Submit (a banned, highly addictive drug used to make workers compliant). Can Sesuna restore order on her family estates before the Magistra uses this as an excuse to seize them in punishment for her mother deserting them? Can Rupert help Sesuna escape a forced marriage to the rebel drug lord? Learn More
order Now!
ARC copies available for Reviewers. Click here