Space Colony Journals
They lived through an interplanetary war; now they must survive its aftermath. Welcome to the far future. The Space Colony Journals are an epic tale of a family's struggle to survive on a colony in space. These are the courageous women and dangerous men who carve a home on the Alien World of Vensoog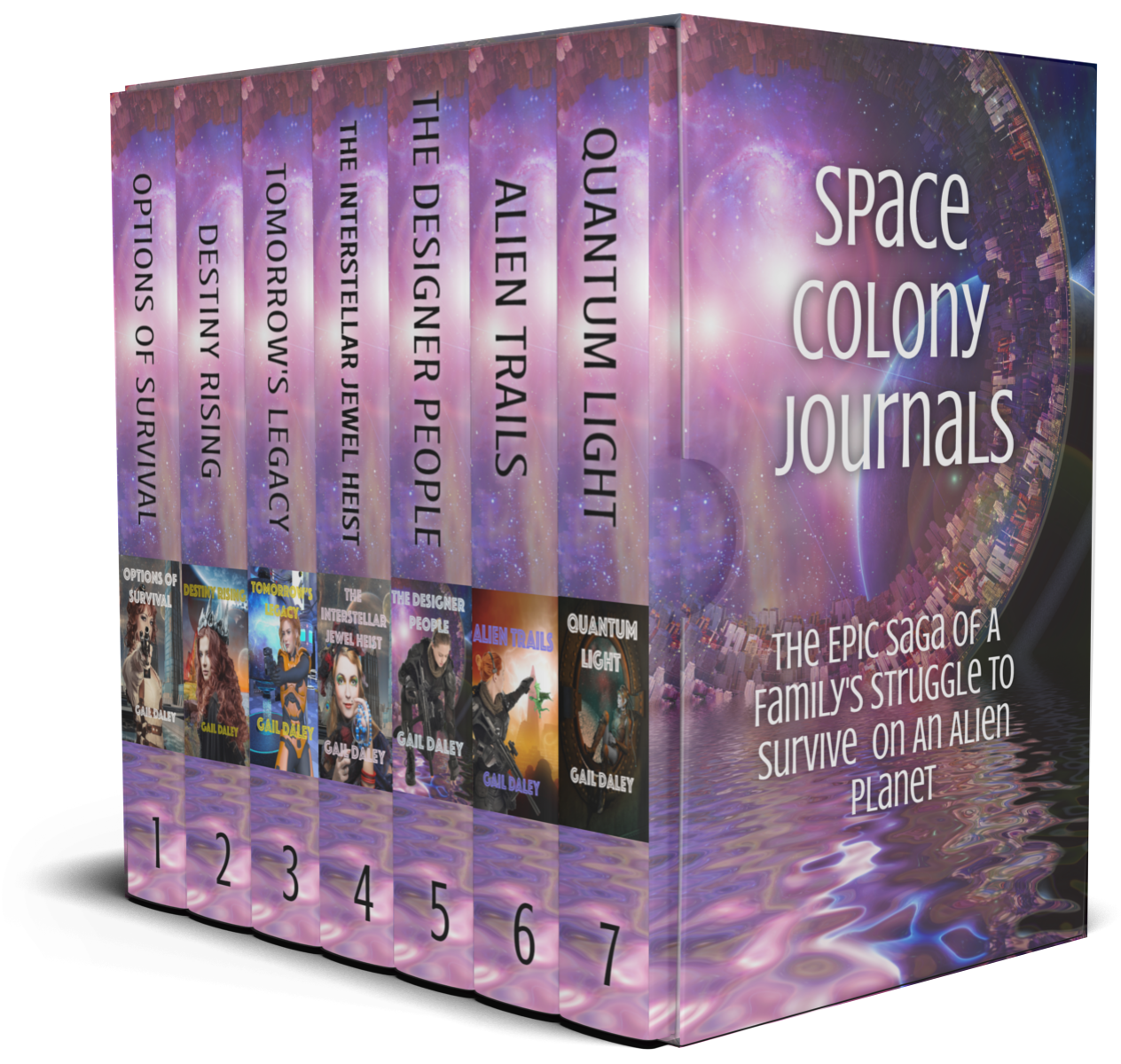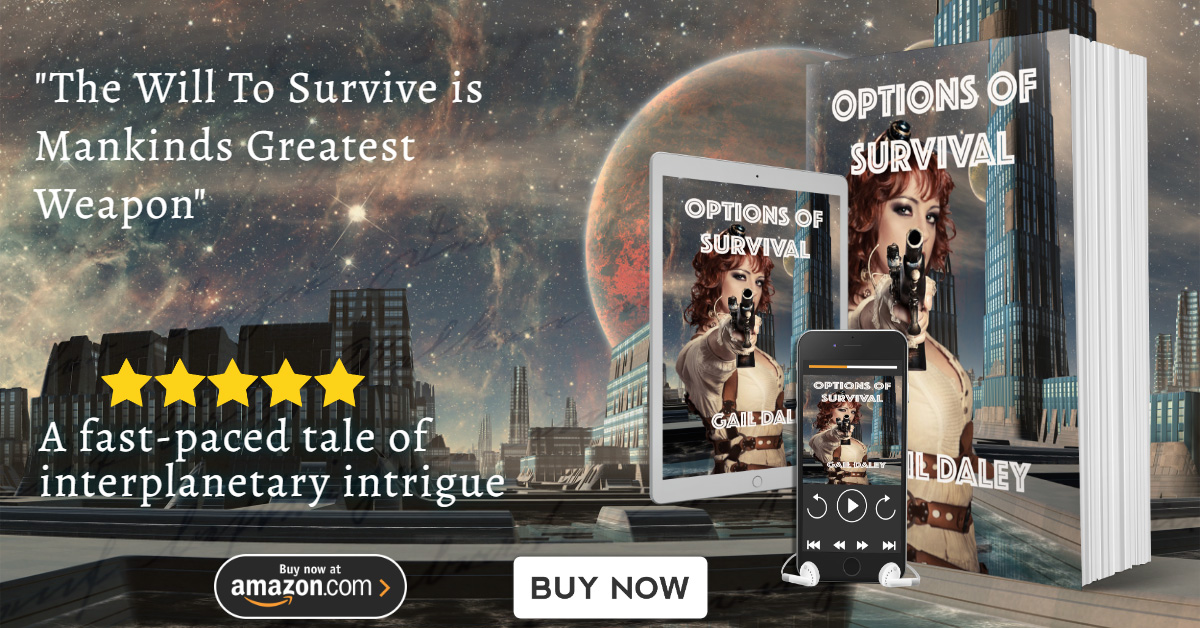 The will to survive is mankind's greatest weapon
In the last interplanetary war a bio-weapon killed or sterilized all the males on Vensoog. To keep the colony alive, the Matchmaker Program finds ex-soldiers like Zack Jackson, a hard-as-nails ex-recon soldier who no longer has a home planet, and offer him a new home on Vensoog if he is willing to marry a Vensoog woman. With his home world now pile of radioactive ash, Zack desperately needs a new home for himself and his kids so he accepts the offer.
When the Matchmaker Program pairs him with Katherine, they both wonder if it is a match made in Heaven or Hell? They need to find out quick, because the ruthless Thieves Guild wants the valuable data cube their kids stole back. And they are willing to kill anyone who gets in their way.
Plus, Katherine is falling in love with her new husband and she hasn't a clue if he feels the same about her…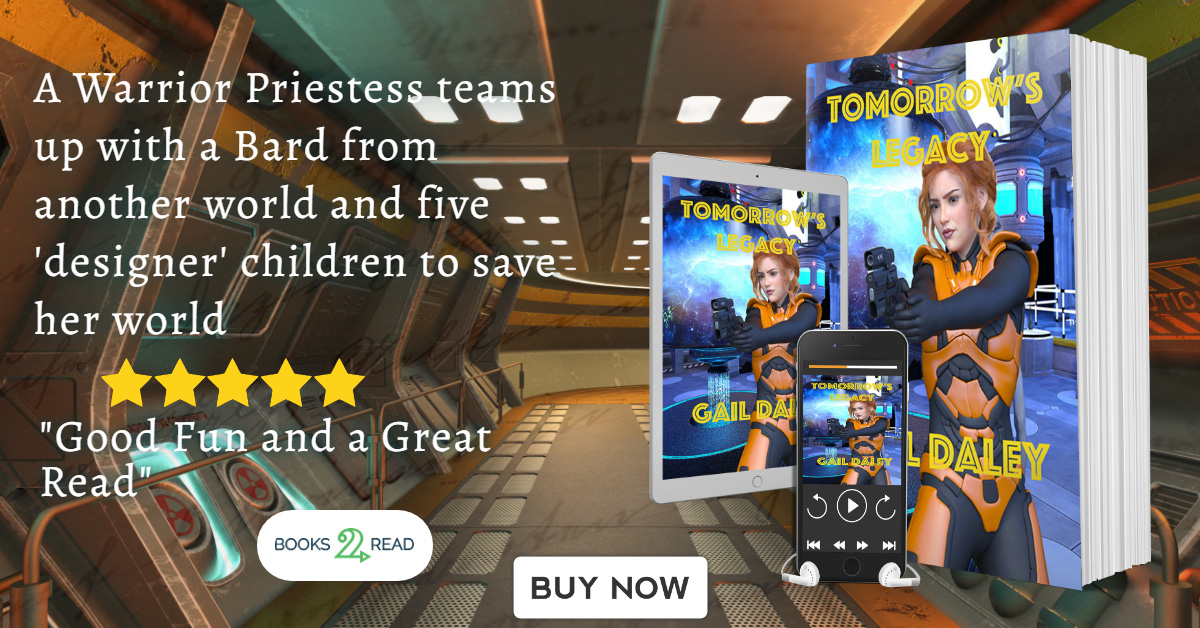 To save their planet from a hostile takeover, a warrior/priestess joins forces with a bard from another world and five genetically designed children.
Drusilla: A Dragon Talker, born of a line of powerful, psychically gifted women, she has been trained from birth to command the beasts of Vensoog, but can she command her own heart?
Lucas: An off-world survivor of an interplanetary war, he is the untrained hereditary Bard of his people with the ability to compel with his voice. He recognized Drusilla as his soul mate when he met her, but can he convince her they are meant to be together?
Juliette: super smart, ruthless, wily and conniving—the perfect spy whose creators never realized they gave her a loving heart.
Lucinda: given a genius level IQ whose enhanced creativity genes made her the perfect icy planner. But those same genes spark a need for order and balance at odds with the goals of her masters.
Violet: a powerful empath whose alliance with the Vensoog Sand Dragon Jelli gave her the courage to defy her masters.
Rupert and Roderick: the intuitive chemist and the genius code cracker who turned out to be a lot tougher than their masters anticipated.
Only by working together can this diverse group stop the ruthless Thieves Guild from enslaving their planet.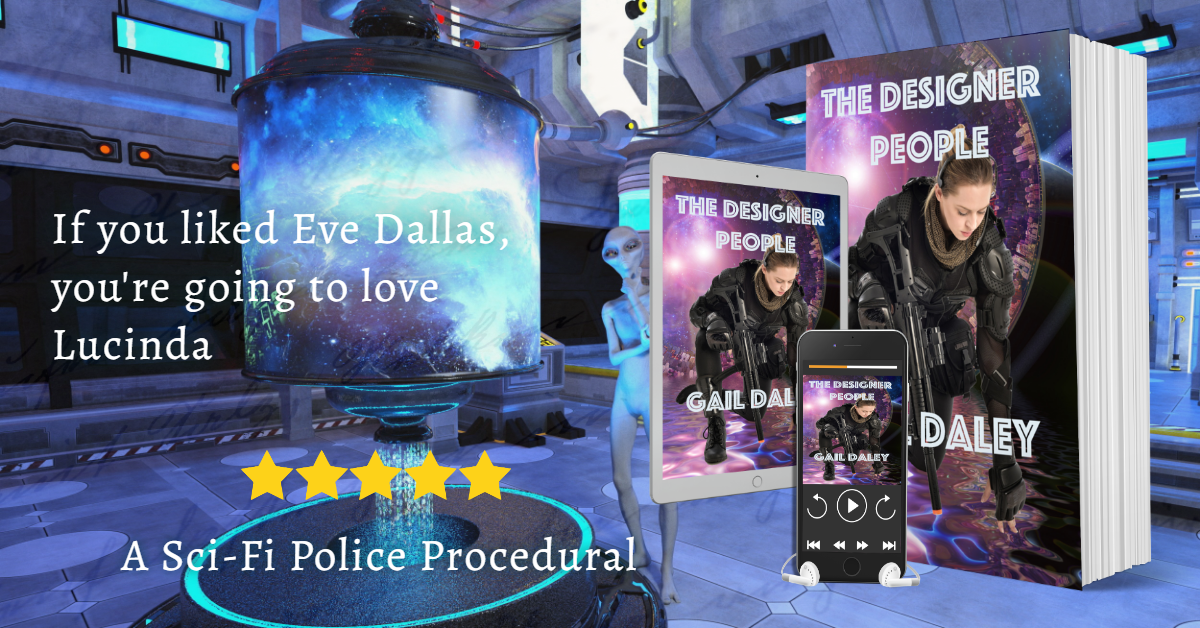 On her first assignment, compassion impelled her to protect an alien mother and daughter fleeing off-planet bounty hunters. To ensure their safety, she must defeat a deadly Soturi warrior in hand-to-hand combat.
Then she rescues a 'designer child' who is a younger double for herself from a sex trafficking ring. To solve this case and rescue the other children trapped by those same criminals, she must capture a vicious Thieves Guild assassin.
But even with the help of the best private eye on Vensoog, these are tough cases for a rookie cop.
SERIES SPOTLIGHT ON THE SPACE COLONY JOURNALS
JULY 1--31
To celebrate the debut of Quantum Light, the entire series will be on sale at all e-book outlets!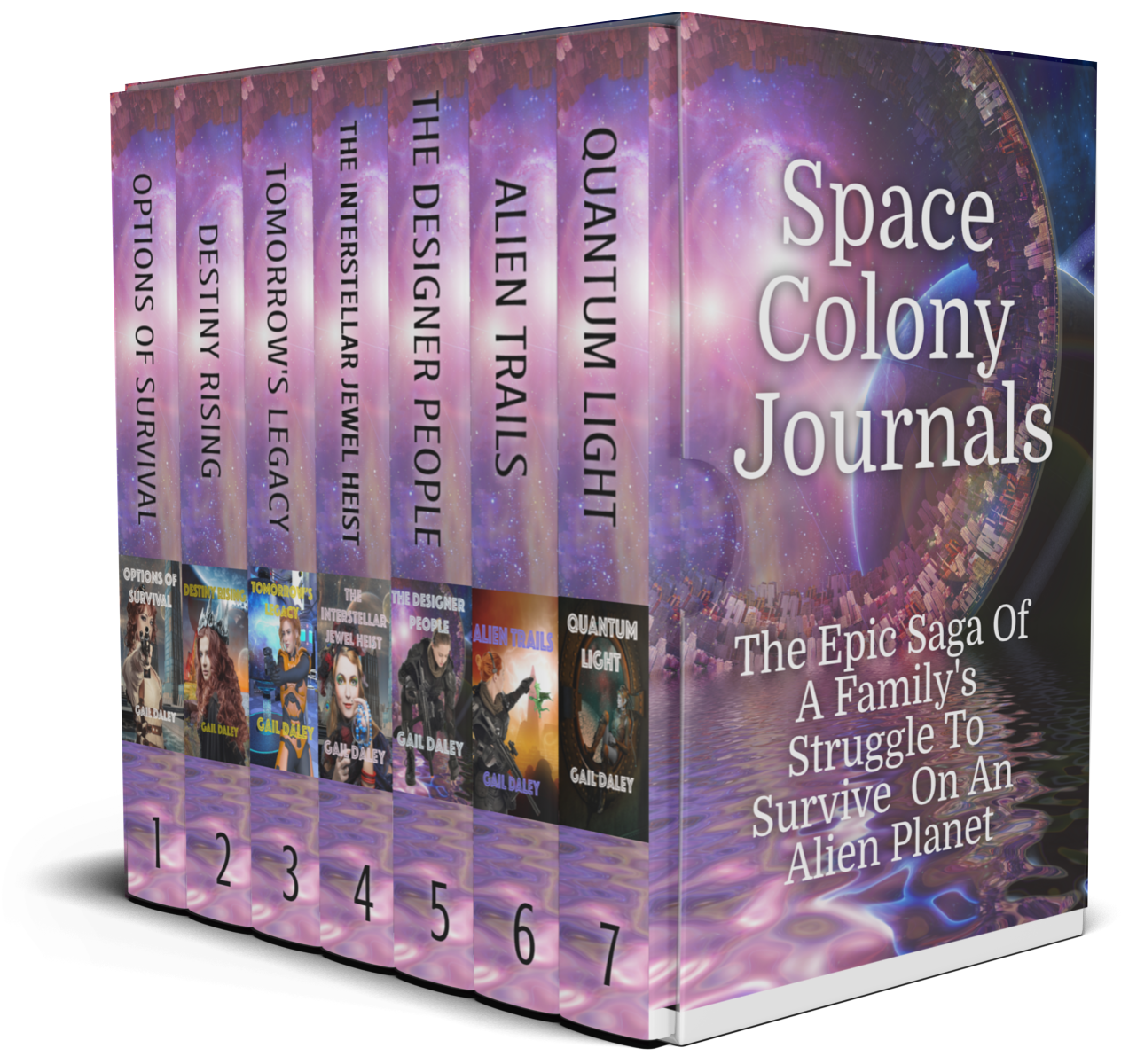 © Copyright Gail Daley Writer