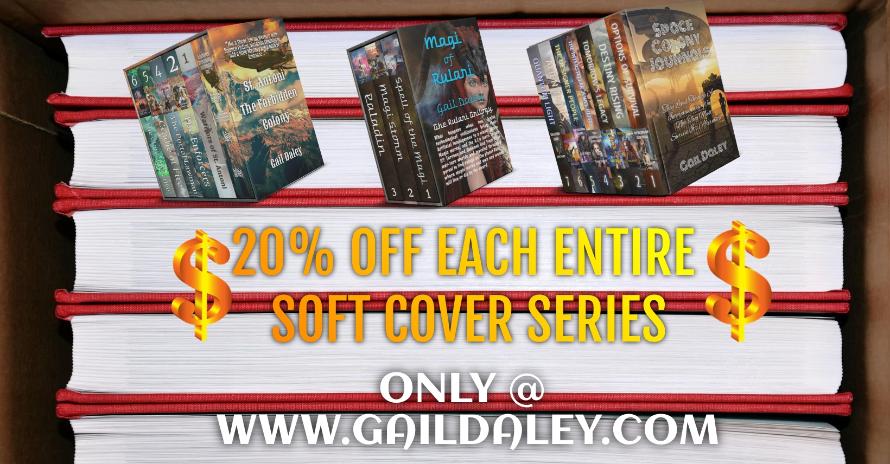 Over the years, I've constantly changed or updated my book covers. This is not to fool readers into buying the book a second time, but to keep the covers from being outdated as the mores for Sci-Fi and Fantasy covers changes. Recently a fan asked me for a list of the changes, as she was experiencing difficulty telling which books she had already purchased. I've created a separate page with the old and new covers. If you are confused as well, click here
Space Colony Journals
They lived through an interplanetary war; now they must survive its aftermath. Welcome to the far future. The Space Colony Journals are an epic tale of a family's struggle to survive on a colony in space. These are the courageous women and dangerous men who carve a home on the Alien World of Vensoog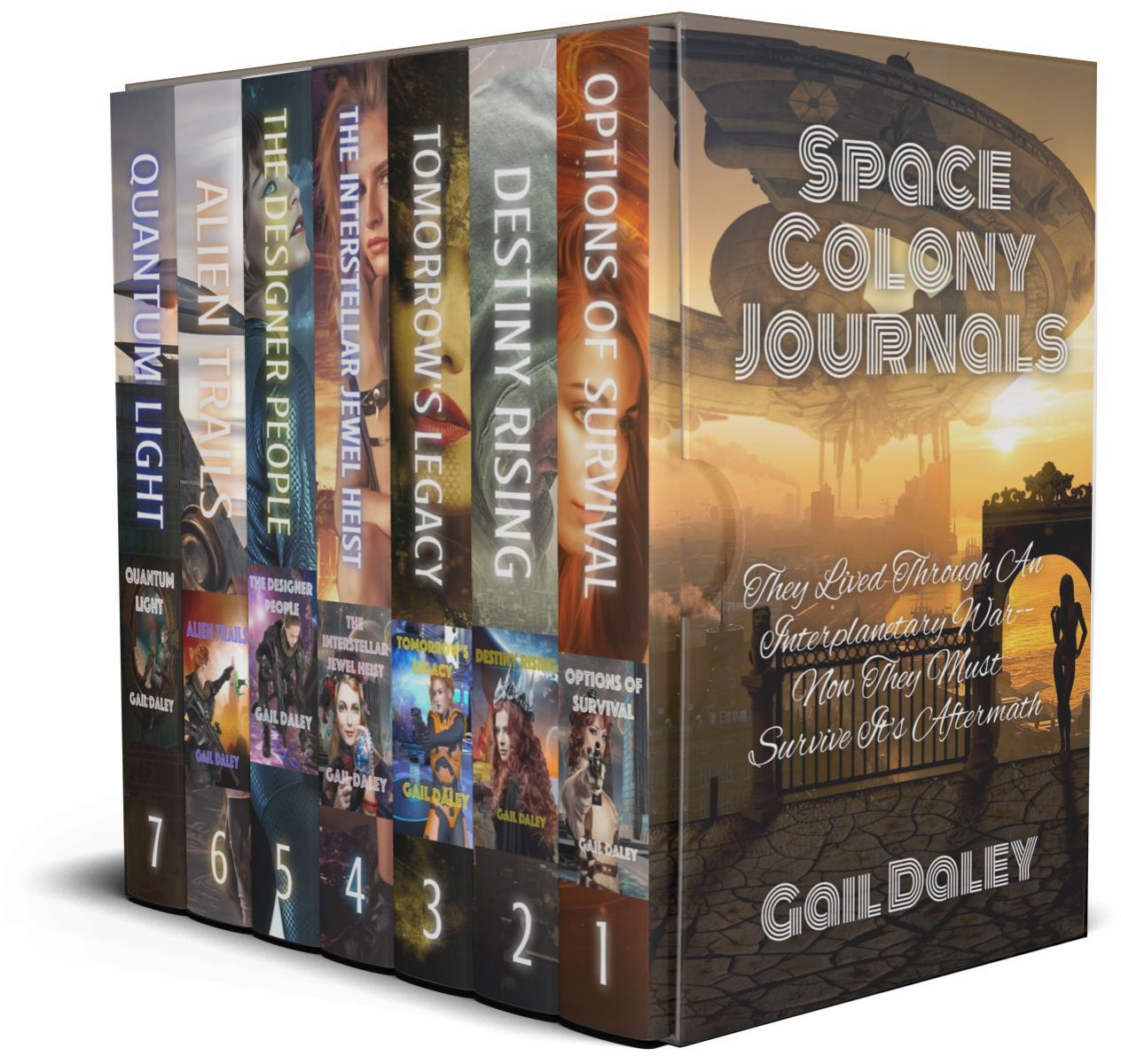 OPTIONS OF SURVIVAL
Patricia A Adams on Goodreads 5 Stars
Super super Series! July 10, 2020
I read all six books, in a row, in a few days. Yes, that good. So sorry there are no more in the series - lots of characters still need love! The storyline was very fun, the characters were amazing, the story flowed...I just absolutely loved these books. You will want to read them all, I know you will! The world Gail created was really fun and interesting. I am not going to give any storyline away, just read them. You will be happy you did! Kudos, Gail for an amazing series!!!!
View on Amazon.com Add a comment View this book's reviews on Amazon.com
ALIEN TRAILS
I was delighted to find two 5-star reviews of ALIEN TRAILS on Goodreads! CLICK HERE for the review by CJ on Goodreads
CLICK HERE to read the review by Patricia on Goodreads
CJ's review
Mar 20, 2020
it was amazing
Read 2 times. Last read October 29, 2020.
Juliette is a strong capable woman and Isiah is a good calm man to stand by her side. Isaac was a fool. I look forward to the next stage in the saga and can't wait to see who the story will be about.
© Copyright Gail Daley Writer